DE-BY-212447


------------------------
Ems is not possible!
No more Export in the USA
No list or catalog!
No seeds sale!
We are not a wholesaler!

50,00 €
Small quantity surcharge 5,00€
Bank transfer and PAYPAL
or WesternUnion

Credit cards, debit and "Cash on Delivery" are not possible in our shop!

Adenium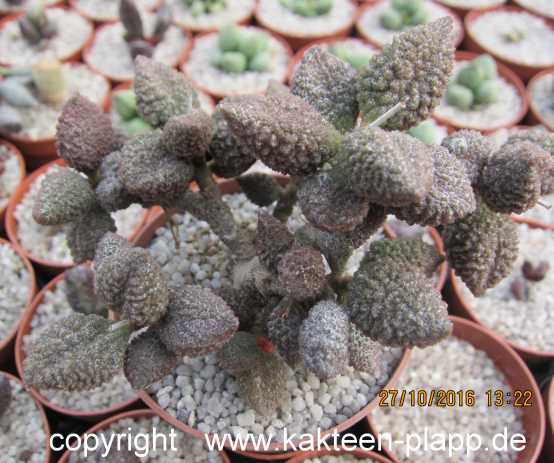 10 years old Adromischus marianae herrei (Red Licorice) from my own collection
The time is ready for Adromischus
All Plants with rootstock
shipping costs: Germany 7,00€
The shipping cost incurred will be charged extra weight on demand for payment in the rest of the EU, Switzerland and the rest of the world!
Outside the EU falling costs of phytosanitary certificate (currently € 29.00) and possibly customs duties for the import of!

Payment options:
Payment in advance (bank transfer)
PAYPAL
bank transfer is free within the EU.

It is not a payment system downstream!
You will receive a payment request by E_Mail!


All prices include VAT.
Upon ordering there may be additional costs for shipping and payment.