08.12.2018

Notre boutique en ligne est fermée du 16.12.2018 au 21.01.2019.

Nous vous remercions de la confiance que vous nous avez accordée.

Nous souhaitons à tous nos clients et à tous les visiteurs de notre boutique en ligne un joyeux et paisible Noël et une bonne année.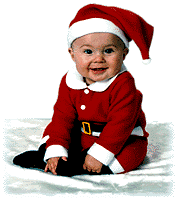 Ni liste, ni catalogue!
Ni graines!
Nous ne sommes pas un grossiste!


50,00 €
Supplément pour quantité inférieure 5,00€
Virement bancaire et PayPal
Les cartes de crédit, de débit et «Contre remboursement» ne sont pas possible dans notre shop!

General trading conditions


1. General
Followinggeneral trading conditions apply to all supplies. We contradictdeviating regulations of the contracting party hereby expressly. Allspecial agreements require the written acknowledgement on our part.
TheKAKTEENGAERTNEREI ALBERT PLAPP is at any time justified to modify orcomplete these general trading conditions including all possibleappendices with an appropriate term of notice. Beforehand orders areprocessed after the then still valid old general trading conditions.

2. Offer
Ouroffers are without obligation, supplies take place as long as theordered plants are on stock. Deviations concerning our photos ordescriptions are possible. The respective catalog looses its validitywith the appearance of a new edition.

3. Supply and payment
The terms of payment and supply of the KAKTEENAERTNEREI ALBERT PLAPP are more near proven in the purchase order form.
Minimum order quantity 50,00 EURO. Small quantity surcharge 5,00€.
Forwarding expenses are calculated to first cost depending on weight.

All our prices contain the legal value-added tax at a value of at present 7 or 19%.
Packing is free.

Phytosanitary certificates:
Within the EU these documents are not necessary:
This includes the following countriesonly: Belgium, Bulgaria, Croatia, Cyprus, Denmark, Germany, Estonia,Finland, France (including Monaco), Greece, Hungary, Ireland, Italy,Lithuania, Latvia, Luxemburg, Malta, The Netherlands, Austria, Poland,Portugal (incl. Madeira and Acores), Romania, Slovenia, Slovakia,Spain, Czech republic, United Kingdom, Sweden, Finland.
All CITES plants can also be shipped without CITES papers to these countries.

For all other countries Pytosanitary certification is necessary including Cyprus (Turky part), Canary Islands, Far Oer Island, Gibraltar and Channel Islands, Andorra and San Marino (costs 20.00 EURO ).
All shipments without Phytosanitarycertificate will be shipped totally on the customers risk. In no wayKakteengaertnerei Albert Plapp is responsable for non-arrival or custom confiscation. Wewill not refund or re-send plants and we also will not accept returnparcels sent back from customs from your country !!

CITES appendix I plants are dispatched only within the EU.
Wereserve us the right to make a partial delivery if this appearsfavourable for a brisk handling. By our customers desired specialdispatching forms are calculated with local addition.
Dispatch on account only within the FRG for already registered costumers.
With payment in advance please wait for our invoice!

4. Delivery times
Available plants usually come to dispatch within 1-3 weeks.

5. Right of return
Weguarantee a right of return for plants defined wrongly by us within 7days. The return period is protected by dispatching within theprescribed period (date of invoice). The return is assumed by us onlyif it is correctly packed and franked sufficiently.
A general rightof return is impossible, since our plants are living goods and thus tobe classified as easily perishable and besides extremely difficult tobe packed.

6. Passage of the risk
The risk turns on the buyer(outside the EU) with sending off the plants by the KAKTEENGAERTNEREIALBERT PLAPP or an authorized representative.
Buyers from North andCentral and South America, Russia, China and other Asian countriesorder on their own risk (import licensing, customs regulations, etc.).
We do not take any responsibility for shipment.
If you do not agree, please do not make your order to us.
7. Guarantee
The KAKTEENGAERTNEREI ALBERT PLAPP ensures, that the sold products have thecontractually assured characteristics at that point in time of thepassage of the risk.
With arrival the costumer has to examine theplants immediately on defects and condition. In the case of opendefects these must be announced immediately after discovery in writingof phoning to us. Otherwise the guarantee for these defects is omitted.The guarantee expires if the costumer changes the supplied products.
TheKAKTEENGAERTNEREI ALBERT PLAPP has the right to reduce the priceduring the warranty. An exchange of the product is permissible.
Ifdefects are not removed within appropriate period, the buyer has demandon transformation or reduction. It applies to § 476a BGB.

8. Retention of title
Up to the complete payment the commodity remains property of the KAKTEENGAERTNEREI ALBERT PLAPP.

9. Data storage
Inaccordance with § 28 of the Federal Law for Data Protection (BDSG) wemake attentive to the fact that the data which are necessary for thetransaction are processed and stored by means of an EDP system inaccordance with §33 (BDSG). Personal data are naturally confidentiallytreated and not given in any form to a third..

10. Place of fulfillment ( B2B)
Placeof fulfillment for both parts is the seat of the KAKTEENGAERTNEREIALBERT PLAPP. It applies exclusively the right of the Federal Republicof Germany (B2B only).
KAKTEENGÄRTNEREI ALBERT PLAPP
Drosselweg 7-9, D-84178 Jesendorf / Germany
Tel. 0049 (0) 8744 - 8366
www.kakteen-plapp.de
ferobergia@aol.com
German-Tax Nr. 132/258/70300
EU-ID Nr. DE 198 607 769