08.12.2018

Our online shop is closed from 16.12.2018 until 14.01.2019.

We thank you for the trust you have placed in us.

We wish all our customers and all visitors of our online shop a merry and peaceful Christmas and a happy new year.
Мы желаем всем вам мирного Рождества и Новым годом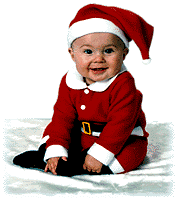 聖誕快樂,新年快樂
메리 크리스마스와 새해 복 많이

メリークリスマスと新年あけましておめでとうございます

No list or catalog!
No seeds sale!
We are not a wholesaler!


------------------------

Ems is not possible
50,00 €
Small quantity surcharge 5,00€
Bank transfer and PAYPAL
or WesternUnion
Credit cards, debit and "Cash on Delivery" are not possible in our shop!

Right of revocation
Right of cancellation
Within 10 days of receipt of the product the customer has the right to cancel the purchase. If you decide to exercise this right, please send an e-mail to the seller specifying:
• the product code for which has decided to exercise the right of withdrawal
• the number of invoice / receipt issued at the time of purchase
• personal details (name, surname, address, phone number, number and holder of your c / c as well as ABI and CAB's own bank)
• the reason for return
and return package to the seller.
Even in this case the return shipping costs will be borne by the customer. We recommend sending the shipment insured because the return trip is under the responsibility of the customer.
Upon delivery of the product returned to the seller, will provide the same to make the transfer on the number of c / c provided, provided that the product and its packaging are substantially intact.
Kakteengärtnerei
Albert Plapp
Drosselweg 7-9
84178 Kröning - Jesendorf
e-mail:
ferobergia@aol.com
The customer has to pay the shipping costs of returning goods.